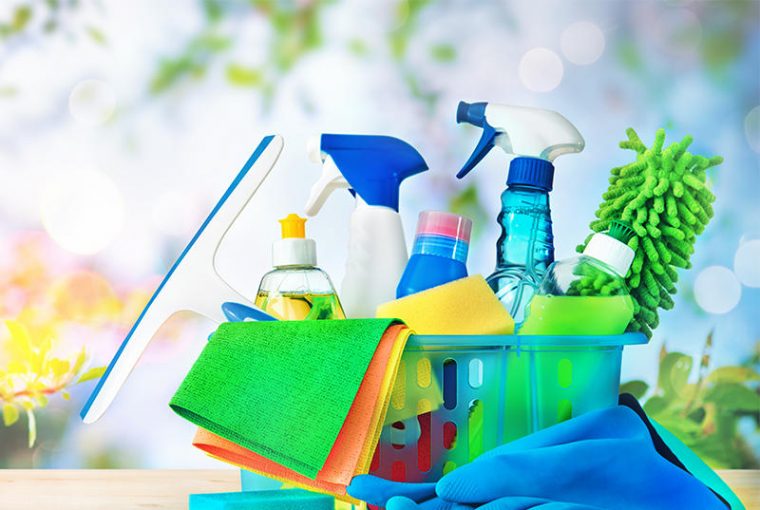 How to disinfect the home from germs, bacteria and viruses
"Prevention is better than cure" said a slogan of a few years ago that, as never before, it is necessary to brush up on dust. Prevention, in this case, means above all giving proper attention to the hygienic conditions of the home.
The Ministry of Health recently released a series of indispensable protocols, including those to guarantee and guarantee good sanitation of domestic environments. How to do? In general we can say that it is essential to use sodium hypochlorite – the basic component of common disinfectants such as bleach and Amuchina – or, alternatively, 75% ethanol (the minimum percentage to ensure effective antiseptic power) .
Before making a list of practical tips, however, it is helpful to make a clarification.
Are sanitizing and disinfecting really synonymous?
In common parlance, sanitizing and disinfecting are too often used interchangeably, but the reality is very different. With sanitization, it indicates a capillary cleaning aimed at eliminating dirt, incrustations and which, in some cases, also allows you to remove germs and bacteria with cloth and detergent. By disinfection, on the other hand, we mean the action aimed at completely eliminating germs, viruses and bacteria present in every environment and/or surface, ensuring effective sanitization. The disinfectant action is given by specific products – those registered at the Ministry of Health as a Surgical Medical Device following specific laboratory tests – which have antibacterial active ingredients capable of annihilating harmful microorganisms.
Thoroughly disinfect every surface of the house
Water and common detergents: the first cleaning of the house follows the normal and consolidated rules of daily sanitation. To proceed with the disinfection, after cleaning, it is necessary to use the aforementioned sodium hypochlorite 0.1%. In the case of surfaces subject to damage by 0.1% sodium hypochlorite, the use of 75% ethanol with neutral detergent is recommended.
During cleaning, it is important to ensure good ventilation of the environment, thus avoiding the risks of persistence of chemicals. Furthermore, those who deal with disinfection should use FFP2 or FFP3 type masks, face protection, disposable gloves and gowns. Once the operations are completed, the equipment used must be disposed of as potentially infected material.
Particular attention is also to be paid to frequently touched surfaces (toilets and sanitary facilities, walls, windows, kitchen worktops) and to fabrics such as bathroom linen, curtains and sheets. The latter must be washed with detergent at 90 degrees. However, if they cannot withstand such high temperatures, it is essential to add bleach or sodium hypochlorite products to the normal washing cycle.
Be green and disinfect: of course it is possible
The above is certainly the main guideline. However, if you don't want to resort to expensive products, you can get a good disinfection even with natural methods. For example, vinegar has a high disinfectant power especially if mixed with hydrogen peroxide or lemon, which enhance its effect. How to compose the solution in the best way? Simple: pour 500ml of white vinegar, 400ml of water and 50ml of hydrogen peroxide into a spray container; alternatively, prepare the same container with a liter of water, a quarter of a liter of white vinegar and the juice obtained from a lemon. Finally, spray the solution on a cloth with which you will pass the surfaces to be disinfected.
Even bicarbonate, diluted in water, can replace most of the detergents and is recommended for sanitizing activities. As indeed the eucalyptus oil: in this case the advice is to dilute 150 ml in a liter of water.
Caution first of all
Having said that, however, be careful not to overdo it. Sticking to common sense is the first step to ensuring a safe home because, when dealing with chemicals, the danger is always around the corner.
Let's see together, then, the rules of conduct to be adopted in the domestic environment to prevent exposure to dangerous products and, therefore, also to detergents, outlined by the National Epidemiological Observatory on the living environments of the Ministry of Health:
read the labels carefully and repeatedly;
keep products away from children;
do not tamper with the safety closures;
teach children the meaning of danger symbols;
do not use the under sink to store detergents;
do not transfer the detergents into bottles intended for drinks or food;
do not use glasses from which you usually drink to dose detergents;
do not get children used to drinking directly from the bottle.
In the event of exposure – even accidental – to potentially dangerous products:
keep calm;
immediately call the Poison Control Center (CAV) or 112;
do not induce vomiting if there is burning in the mouth, pain when swallowing or the presence of foam;
do not give anything by mouth (including milk), with the exception of water.